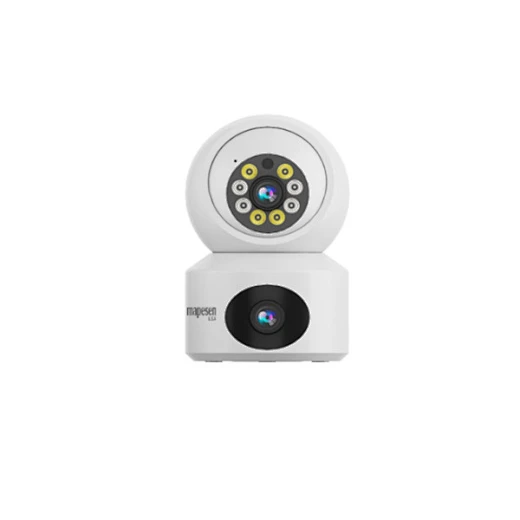 V380 PRO 4MP Indoor Dualn Lens 4G PT Camera
DQ1VSD-G5
V380 PRO 4MP Indoor Dualn Lens 4G PT Camera
 4MP Indoor Dualn Lens 4G PT Camera
· Network Connection: LET-4G
· 4G Supported Bands:  B1/B3/B5/B7/B8/B28
· Viewing Angle: Horizontal 355°,Vertical 60°
· Operating Temperature: -10℃~+50℃
· Operating Humidity: ≤75%
· Dual Lens Viewing Image, One Camera can replace 2 Cameras.
  The upper lens is for PTZ cruise, another one  with 180° Fisheye Lens covering every engle.
  AI humanoid Detection, Real-time Alarm Push,Two-way Audio,
  Full Color Night Vision/Smart Dual Light 4+4,DC5V 2A,4mm + 4mm Dual Lens .