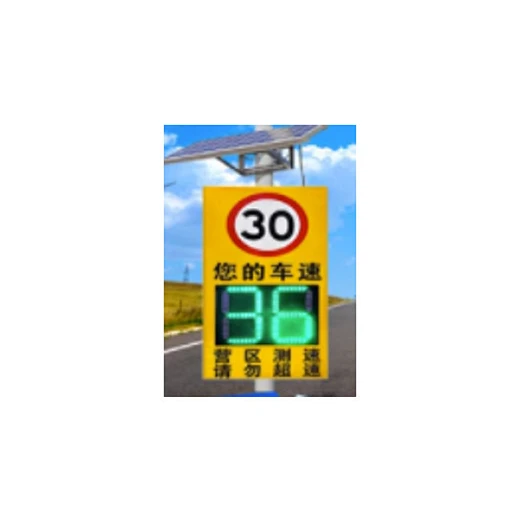 CSK-TR02M-2
Speed Radar Detector
1. Built-in high gain, narrow angle 24GHz radar RF radar 
2. Speed measurement range: 1-99 kilometers per hour   
3.Speed measuring distance: 1-100 meters
4.Speed measuring width: 1-4 lanes             
5.Speed accuracy: ±5km/hour         
6. Speed limit value: reflective sticker display, speed limit value is not adjustable
7. Speed display: two-color 2-bit 2727 bright LED lights (such as: 88), speeding red font, not speeding green word
8. Screen body lamination: super bright reflective film 
9. Appearance size: 1200mm*600mm*100mm
10. Power saving mode: speed is displayed only when speed is detected, and not displayed when it is not; the brightness is adjusted down at night.
11.Box color: traffic yellow
12.Working voltage: standard utility AC220V, optional DC12V (solar power, battery power)
13.Power: 10W
14. Optional solar power: standard 50W photovoltaic panel, 20AH lithium battery, normal use 4-5 days (power saving mode)
15.Installation: monitoring column double hoop fixed
16.Working environment temperature: -25℃-80℃, relative humidity: =<95%.